The terrain of the United Kingdom's island of Great Britain is mostly rugged hills and low mountains in the north and west, with level to rolling plains in the east and southeast.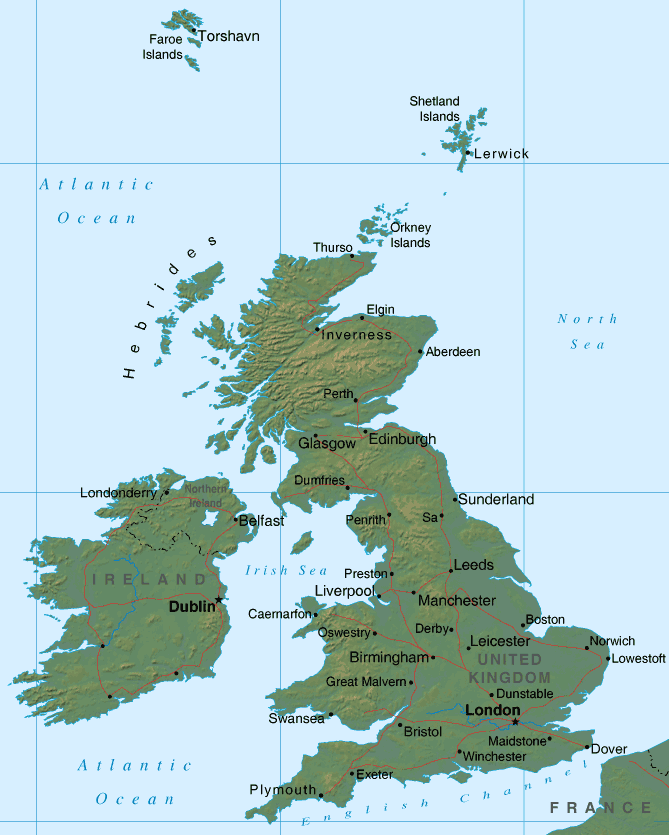 Terrain Map of the United Kingdom
Two terrain maps of the United Kingdom are available from this site. One labels important cities, roads and bodies of water, while the other is a very simple portrayal of Great Britain's terrain. To view the simpler terrain map, click on the appropriate thumbnail below.
More Maps of the UK
---
Copyright © Map-of-UK.com. All rights reserved.
Terrain Map of UK - United Kingdom Relief Map